This project took a bit longer than I'd hoped, but I like the results. Started with this old skate, found at the thrift outlet.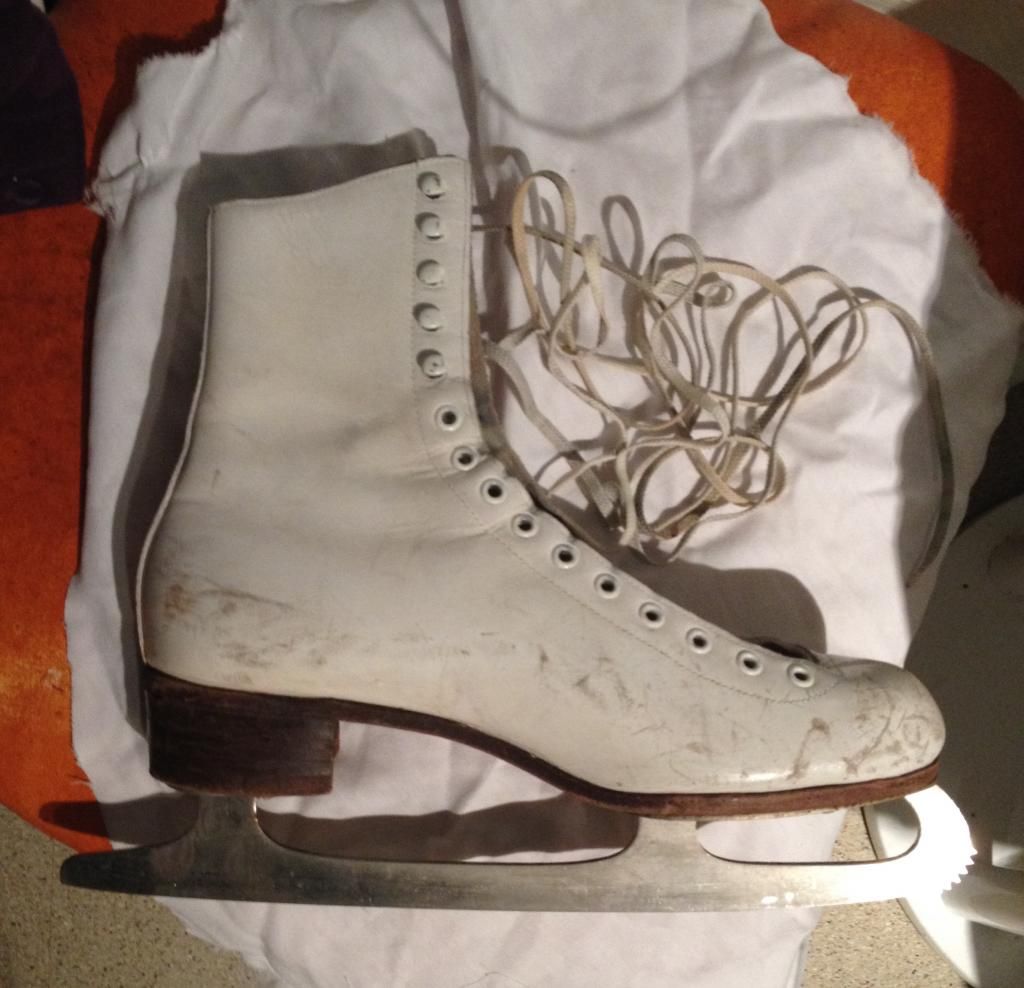 After painting it with varnish, I waited overnight before painting it with some of the latex I used for the trim in my kitchen rehab.
Embellished it using some Christmas items I had in the basement. Also made mental note to celebrate Christmas in July 2015 by cleaning out my vintage Christmas items in prep to sell in Oct-Nov.
Here's the finished piece. I had some leftover faux snow I'd used to stencil my windows, so used that on the bottom of the skates and blades. Next time, will try clear Glitter Spray instead. I may still add it. Evergreen and holly branches were pulled from my yard to add some holiday flavor. I glued vintage gift stickers on the Santa Wreath and skate body.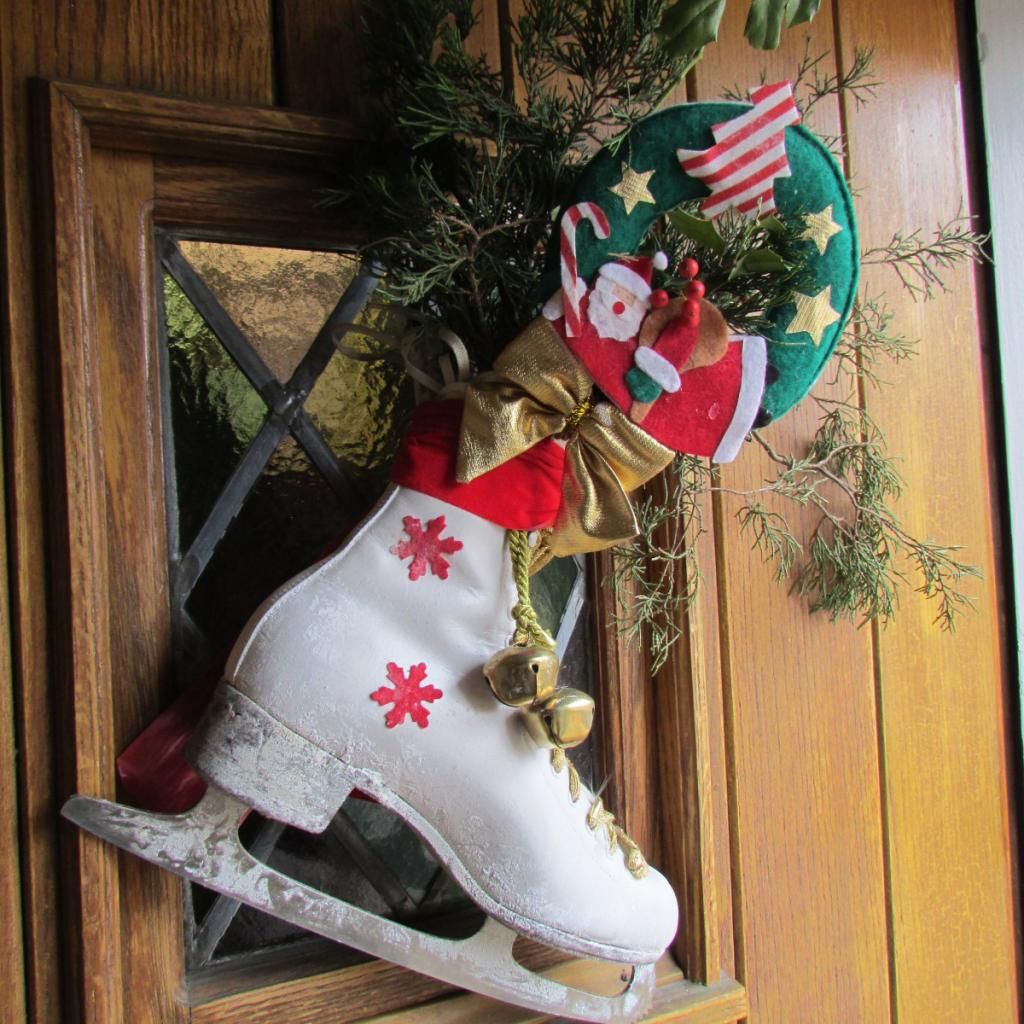 I used the shoelaces found with the skate to hang it, but first had to poke a small hole thru the leather at the top rim back of the boot. Tx Randal.